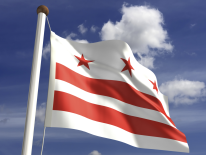 Protocol and International Affairs has numerous responsibilities:
Working with Ambassadors and their staff to facilitate municipal services and special requests.
Meeting with foreign officials.
Sharing best practices and planning sessions for international delegations.
Arranging educational exchanges for students.
Attending National Day celebrations and other special events.
Coordinating projects between citizen groups and the diplomatic/international community.
Providing venues where information can be shared among the different communities.
Arranging mayoral visits.
Advising the Mayor on international issues.
Working closely with the US Department of State and other internal and government offices on relevant issues.
Managing Sister City relationships.
Representing the Mayor at international conferences and events.
Providing assistance and advice to government officials on international travel and correspondence.
More Information
Protocol and International Affairs is managed and administered through the Office Protocol and International Affairs.
Service Contact:
Office of the Secretary; Patricia Elwood, Director
Office Hours:
Monday through Friday 9 am to 5 pm
Service Location:
GIS Address:
1350 Pennsylvania Avenue, NW